Spring Events at Boston Harbor Islands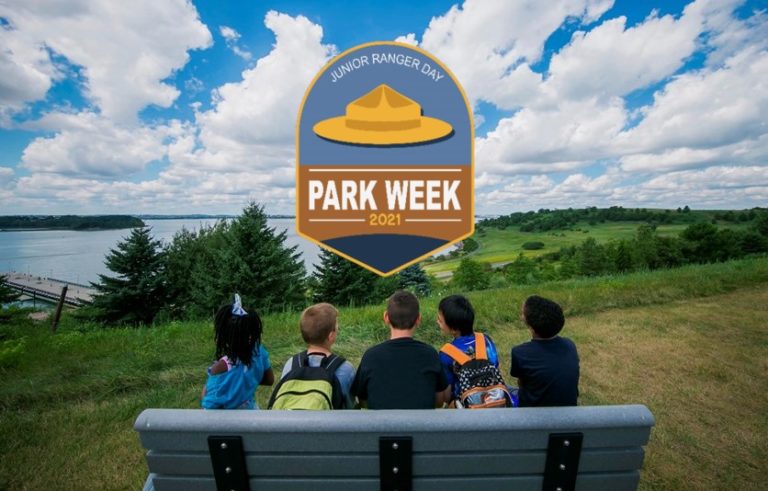 Photo Credit: NPS
April School Vacation Week: April 17 – 25 
Looking for some fun activities this school vacation week? We've got you covered! Throughout the week we'll be posting on our Boston Harbor Islands Facebook page activities  you can do from home, as well as a few fun things to do in Downtown Boston and at the Charlestown Navy Yard. On Saturday and Sunday, April 24-25, park rangers will be at the Boston Harbor Islands Welcome Center in Downtown Boston to hand out Junior Ranger Day activity bags and stickers. 
In-person events include: 
4/22-4/23: A story walk through the Charlestown Navy Yard, great for young kids and families 
4/24-4/25: A story walk through Downtown Boston near Long Wharf, great for kids and families 
4/17-4/25: A scavenger hunt through Downtown Boston, fun for all ages 
4/24-4/25: Junior Ranger Day celebration at the Boston Harbor Islands Welcome Center in Downtown Boston 
Participate in any of these events and/or bring your completed at-home activities to earn a special Junior Ranger Day sticker. Look for a new activity posted on our Boston Harbor Islands Facebook page each day, or download them from our Kids and Families page.
National Park Week: April 17 – 25 
Join us in celebrating National Park Week! Every day this week we will be posting on our Boston Harbor Islands Facebook page about the amazing resources and opportunities found throughout Boston Harbor that make our park one-of-a-kind. And we want to hear from you! With each of our posts we will provide a prompt for you to share your own photos, memories, and stories of Boston Harbor Islands. Go to the "Discussion" tab on the event to share your posts. From Monday, April 19 through Friday, April 23, those who participate will be entered into a drawing to win two island passes that can be used this summer! 
We can't wait to hear from you and to come together as we celebrate National Park Week!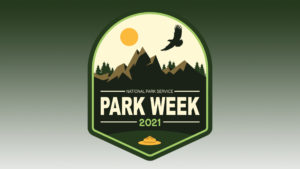 Revolutionary Harbor: The Stone Living Lab
April 21, 7 – 8:15 pm
Join us to learn about the Stone Living Lab, an exciting new initiative in Boston Harbor that will use cutting-edge research and public education initiatives to help solve some of Boston's most pressing climate change threats. You will hear about the mission of the lab, find out what exactly a "living lab" is, learn about our new research projects, and discover how you can get involved!
The program will be led by:
Marc Albert, Director of Natural Resource Partnerships at the National Parks of Boston
Dr. Mark Borrelli, Director of the Coastal Processes and Ecosystems Laboratory (CaPE Lab) at UMass Boston
Rebecca Shoer, Cabot Education and Community Engagement Program Manager at the Stone Living Lab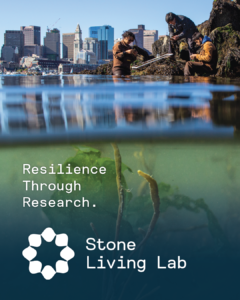 City Nature Challenge: April 30 – May 3 
Calling all nature lovers! We need you for the 2021 City Nature Challenge!   
The City Nature Challenge is a way to connect with nature and science, and to compete with other cities around the world. Between April 30 and May 3, take photos of the different plants and animals that live near you and share them on the iNaturalist app. Find out what kinds of organisms live near you and connect with other observers in your community! After the first four days, it's time for Phase 2 of the City Nature Challenge: Identification. Between May 4 and May 9, use the iNaturalist app to click on observations other people have made in your area. If you recognize the organism, you can identify it on the app!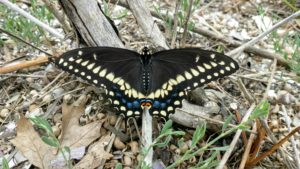 Black Swallowtail on Grape Island. Photo Credit: NPS / R. Vincent.