Winter Wonder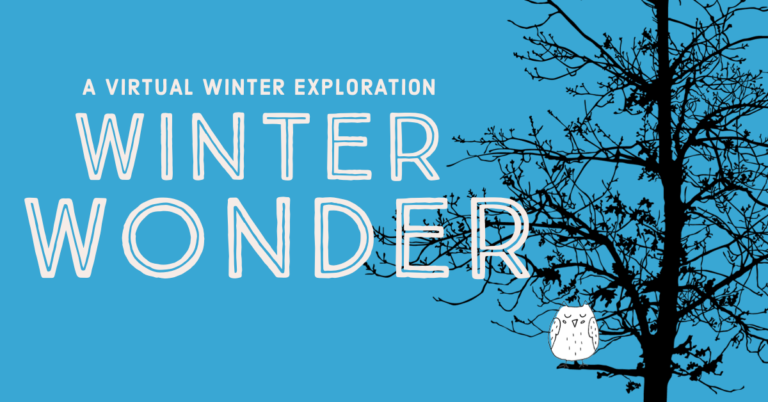 In January, Boston Harbor Now, the National Park Service, and DCR held our first ever Winter Wonder: A Virtual Winter Exploration. It was a hit beyond our wildest dreams with attendees signing in from 2 countries, more than 27 states, and 20 Massachusetts cities or neighborhoods. Presentations spanned winter wildlife and weather to citizen science and tips for staying warm and dry outdoors in cold weather.
If you weren't able to join us, you can enjoy recordings of the presentations below:
How It Started, How It's Going: From the Boston Harbor Clean Up to a Climate Ready Harbor: How did Boston Harbor go from one of the dirtiest to one of the cleanest? How are planners preparing for the next chapter in Boston Harbor's waterfront and parks? Alice Brown, Boston Harbor Now's Chief of Policy and Planning, walks through the history and offers tips for real life exploration and ways to get involved in planning efforts.
Getting Outside in the Winter: An REI How-to Guide Ever wondered which fabrics keep you the warmest and driest? REI Local Experiences Instructor Andrew McCaughey has you covered. Learn about the basics of winter clothing, proper layering, and essential gear to have for winter adventures in the great outdoors.
Science Together: Researching the Boston Harbor Islands with Community and Citizen Science Curious how you can help advance scientific research? Marc Albert, Director of Natural Resource Partnerships for the National Parks of Boston, and  Rebecca Shoer, Cabot Education and Community Engagement Program Manager for the Stone Living Lab, walk us through community and citizen science efforts to document nature and more on the Boston Harbor Islands.
Tracks in the Snow: An Introduction to Animal Sign Lauren Nolfo-Clements, PhD ("Dr. No"), Professor and Chair of Biology at Suffolk University, reviews the basics of mammal identification and tracking from information they leave behind. We will be exploring different types of animal sign – including tracks, scat, and bones and the knowledge you can glean from these sources.
Birds of Prey: Live! Find out why hawks, owls, eagles, osprey, and falcons are considered "birds of prey", and discover their amazing diversity while meeting three live birds of prey native to Massachusetts. Kathleen A. Regan, Teacher Naturalist at Mass Audubon's Blue Hills Trailside Museum, will share some tips on how, when, and where you can view our non-migratory resident species during winter.
Seals in the Harbor! Stephanie A. Wood, PhD, Lecturer & Researcher at UMass Boston, will teach participants about the natural history of the 2 species of seals found in Boston Harbor: harbor and gray seals. Learn about observations from monthly, boat-based surveys, seals' use of the Boston Harbor Islands, and the initiation of a seal photo-ID project, a public science project.
Interpreting Nor'easters: Illustrating Coastal Change and Storm Response Herring Cove Beach in Provincetown is a great place to explore how a popular beach facility responds to the cycle of storm tides and waves and how nor'easters and hurricanes drive coastal change. Mark Adams, National Park Service GIS and Coastal Specialist at Cape Cod National Seashore, reviews ongoing research into weather, sea level rise, and coastal change.
Boston Harbor Winter Waterbirds Learn about the natural history of some of the many waterbirds that annually inhabit Boston Harbor in the winter. The program includes identification information and notes on the natural history and behavior of a variety of species, presented by Wayne R Petersen, Director of the MA Important Bird Area (IBA) Program at Mass Audubon.