Welcome Back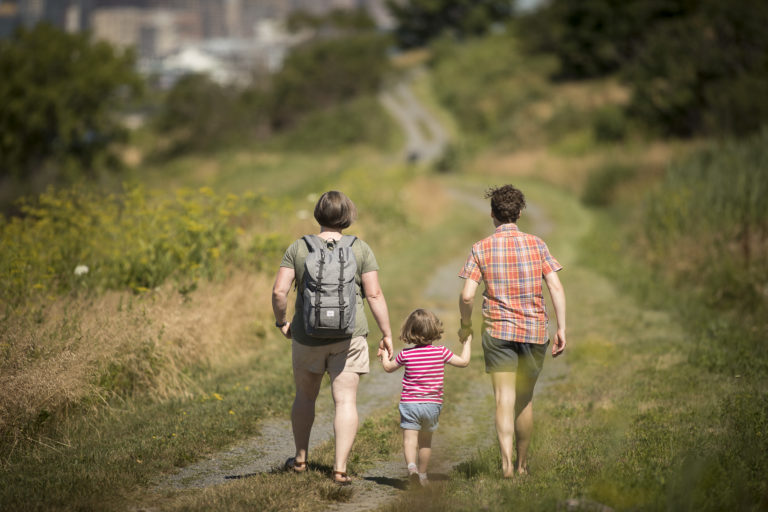 The past year has been difficult. Being limited in our interactions, fearful of the worldwide pandemic, not being able to see our loved ones and just being cut off from society as a whole has put us all in an uncertain predicament. We see some light at the end of the tunnel, yet we fear what the rest of the tunnel has to hold. We are hopeful, but wary as we step out into the world again. 
More than two hundred years ago ships left Boston, their holds filled with cargo to trade in China, promising returns of up to a 1000% of their investments. Sailors and merchants set out on this journey, past the islands of Boston Harbor and into the bay, knowing that it could be three years before they saw Boston Light welcoming them home.
As the days pass and we have to navigate the rapidly evolving advice, direction, and guidelines to keep us and our families safe, we may relate to those sailors out at sea. Perhaps the first part of their journey was a great adventure, seeing new places, trading for spices and silks that would make their fortunes. But as the days passed on the journey home, perhaps the tight quarters became too familiar and the longing for home too great that the focus was only on finishing the journey. Imagine then, after nearly three long years of being away from home, with the church spires of Boston in sight, the ship stops at Rainsford Island for an inspection and several of your crew mates are found to have yellow fever. Automatic quarantine is triggered with home in sight, but just out of reach.
As we have learned more about the COVID-19 virus, scientists have developed new methods of treatment and vaccines, giving us all hope for the future. Boston Harbor Islands National and State Park is eager to begin to welcome more folks back to the islands; and yet we must remain vigilant. Our primary mission is to keep our visitors and staff safe by continuing to follow the safety guidelines established by the CDC, the Department of the Interior, the Commonwealth of Massachusetts, and the City of Boston. We are feeling cautious but optimistic as we introduce new programs and opportunities for you to enjoy on the Harbor Islands.
Last year ferry service was only available for Spectacle Island. This year, not only will visitors be able to climb the drumlins of Spectacle, but they can also visit the iconic Fort Warren on Georges Island, starting June 25th.While the park will not be offering in-person tours and programs, staff have been working hard to produce audio tours, self-guided materials and virtual content to support you in exploring the history and natural resources found throughout the Harbor Islands.
For now we wait, as did the trading ships coming into Boston. Home and normalcy are in sight; but until then, we will be patient and we will persevere.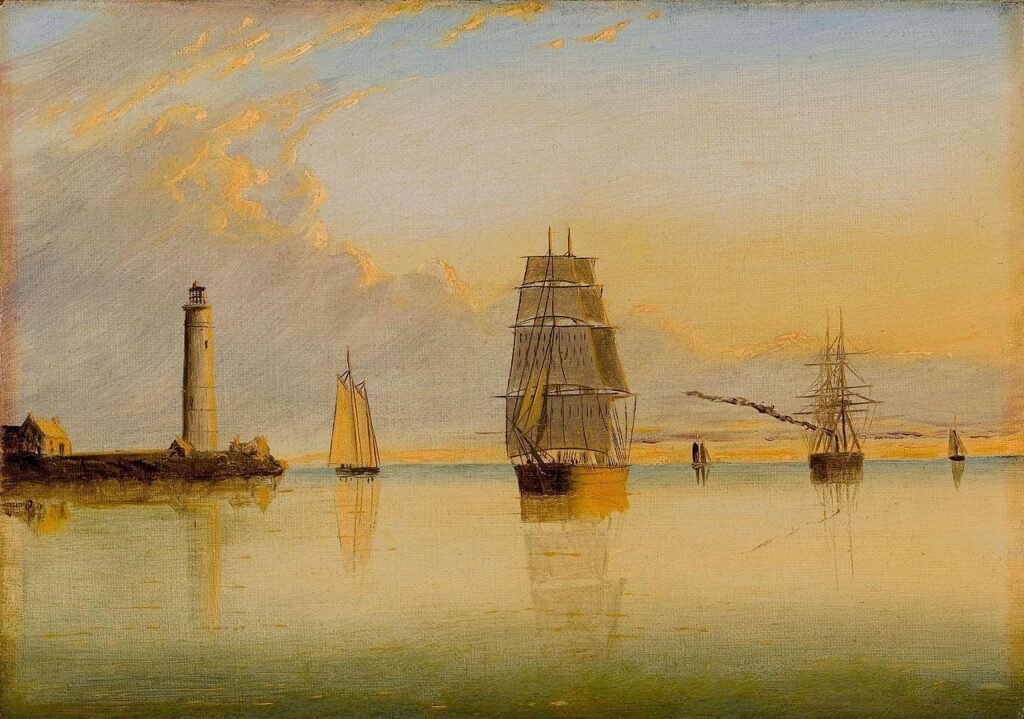 "Morning off Boston Light" Clement Drew, 1879