Stars and S'mores on Peddocks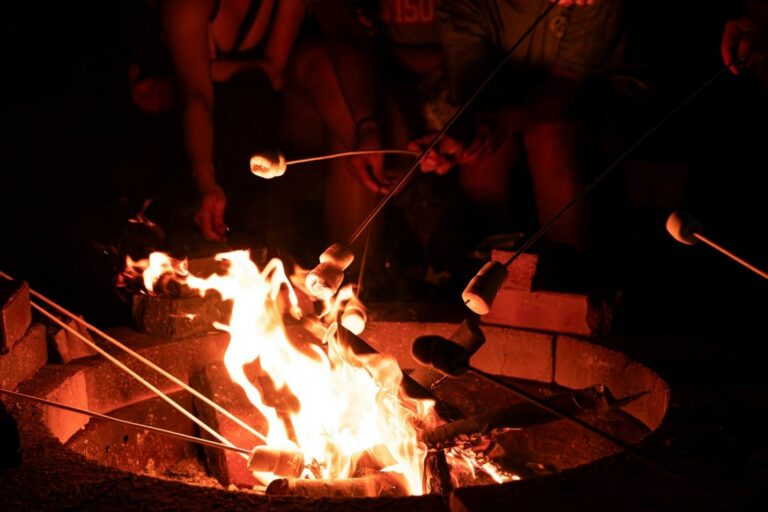 Have you ever wondered what the stars look like out on the Boston Harbor? This is your chance to find out! Boston Harbor Islands National and State Park is running another Night Sky Camping Program on Peddocks Island August 12th.  When on island, there are many ways to explore. In the evening, a constellation walk will be led as well as a hike with a ranger program. The last event will be a campfire before bed. Peddocks is further away from the main city lights, making it one of the best places to see stars near Boston. 
Some points of interest on the island include historic structures such as Fort Andrews and a restored WWII- era chapel. The island also has wonderful biodiversity, allowing junior rangers of all ages to look out for animals of all sizes, ranging from deer to a praying mantis. 
Arriving at 10AM at the dock at 200 Seaport Blvd, this would be nearly a 26 hour excursion, arriving back in Boston at 11:45 AM Sunday morning. Some essential items to bring would be a camping setup, cooking utensils and stove, and enough sustenance to last the whole excursion. Some optional but fun items to bring would include a swimsuit, a telescope (though they will also be provided,) and binoculars. Some things NOT to bring would include alcohol and pets.  
As always, the Boston Harbor Islands are carry on, carry off, so make sure to bring trash bags to take any garbage home with you. So, get ready to make some smores and see the wonderful beauty this island has to offer at night!