Alice North Lincoln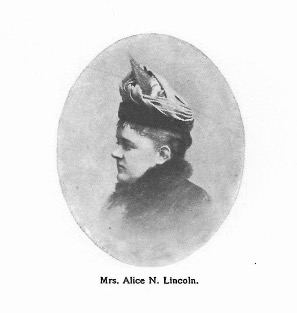 "Here's to strong women. May we know them. May we be them. May we raise them."      – Maya Angelou
"The history of the Boston Harbor Islands would be incomplete without the contributions and influences of women in the harbor. However, many of their stories are largely untold. We would like to highlight these important women who have gone unrecognized. May we formally introduce the first of many notable women to grace our newsletter in the coming months, Alice North Lincoln: 19th century activist and humanitarian."
Born in Philadelphia on November 13, 1853, Alice North Towne Lincoln was the daughter of a prosperous family with ties to the Boston area. After she was educated in Philadelphia, Lincoln moved to Boston to attend the School for Social Workers to follow her interests in social welfare.
Her life of advocacy began at the age of 26, and she worked tirelessly for the urban poor in Boston into the early 20th century. Over the years, Lincoln became a woman with an arsenal of affluent and influential allies, eloquence in her writing, influential authority in her speech, and was not to be trifled with. Lincoln spent decades advocating for a variety of causes the only way she knew how: with an all or nothing attitude. She was described by the Boston Sunday Post as "… Not an aggressive, 20th century strong-minded woman, but a woman of the old school, who, by her wonderful personality, and long headed-advice, wins people to her cause…"
Her first advocacy project involved the improvement of a 27-unit tenement building in Boston's North End. The dirty, neglected building bred disease. Its living conditions and inhabitants were held in such disregard that it had been placed under the ban of the police. Lincoln's approach to treating individuals labeled as "unfortunates" by Boston residents as individuals proved effective. She wrote, "We expected to improve the character of the inmates as we did that of the house, gradually. It has been my experience that the tenants of this class often need only the stimulus which interest and sympathy give to enable them to do better." By the end of the first year not only had they turned a profit on their investment, they filled every tenement, and turned a building with the worst moral reputation in the area, to a home known in the neighborhood as the "Good Luck House".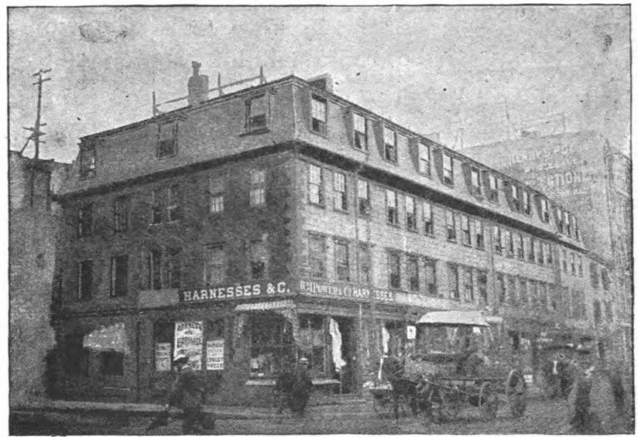 Lincoln advocated for forward progress amongst the underserved members of the population in her active involvement with a long list of organizations. She served as the director of: The Home for Aged Women (late 1800s), the Burnap Free Home for Aged Women (late 1800s), Pauper Institution Trustees of Boston (late 1800s), and the New England Hospital for Women and Children (1907) the same title her mother held for 14 years. She was active in other associations as a member: Associated Charities of Boston (1882), New England Cremation Society (1893), Animal Rescue League of Boston (1901) and aided in hospital and prison reforms.
Her most influential hospital reform involved the mismanagement and neglect of peoples on Rainsford and Long Island in the Boston Harbor. Lincoln formed relationships with many of her tenants. She first became involved with the islands in 1887 when a tenant was sent to Long Island after being unable to pay rent. Another tenant was sent to Rainsford Island after being diagnosed with breast cancer, along with her infant. Lincoln visited Rainsford and learned of the mistreatment of the 300+ inmates and patients, most of whom were old women. Conditions at Rainsford were inhumane, with inadequate staff to patient ratios and staff lacking proper training, and overall lack of necessary resources including medication, food, furnishings, and occupation for able bodied residents.
Lincoln brought requests to the Commissioners of Public Institutions that ran the hospitals, she raised money and sent rocking chairs for every elderly patient, advocated for the transfer of paupers to Long Island, and demanded a hearing to discuss the continued abuse of those residing on Long Island. Over the course of 9 months, 58 hearings were held to "throw what light we can upon a very dark spot in Boston.". By the end of 1894, Rainsford Island was closed as a hospital and the pauper women removed to Long Island.
Her victory for the paupers of Rainsford did not conclude her fight, for she moved on to advocate for prison reform and improved housing on Long Island in 1895. After many public hearings, creation of a bill requiring all nurses to be registered, assuming the role of the superintendent of the hospital, and the separation of the Department of Corrections from the Department of Public Charities, Lincoln was successful. In 1897 prison labor was discontinued on the island, and prisoners and paupers were housed separately.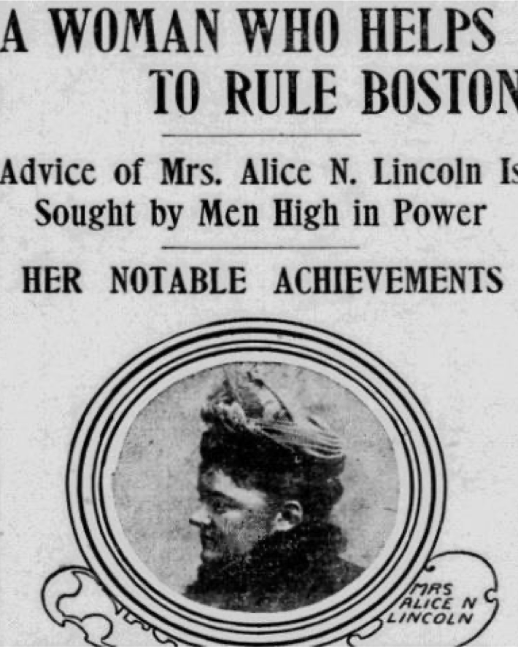 Alice North Lincoln routinely lent her expertise and passion to rectifying social issues in Boston for decades. Her influence extended far beyond the numerous institutions she sought to reform and benefitted countless individuals who relied on their assistance for survival. In a speech given to the State Federation of Women's Clubs on April 11, 1985 Lincoln concluded "It is not by any general principles that charity can be taught. It is by that love of man for men, which as our own Bishop Brooks has told us "is fast becoming a passion of the human race".
If you wish to read more about Alice North Lincoln in detail, a free pdf of her biography by William McEvoy is available here: https://mountauburn.org/wp-content/uploads/Revised-FOR-MAC-Alice-Amazon-12-13-2020.pdf
Bibliography
McEvoy, William. Alice North Towne Lincoln: Boston's Selfless Advocate for the Poor. Independently Published, July 11, 2020. https://mountauburn.org/wp-content/uploads/Revised-FOR-MAC-Alice-Amazon-12-13-2020.pdf
Hazard Ray, Robin. "Who was Alice Lincoln?" Mount Auburn Cemetery. November 25, 2018. https://mountauburn.org/who-was-alice-lincoln/