Sunset Lobster Clam Bakes on Spectacle Island
Grab your friends and family and cruise to Spectacle Island for a classic New England lobster clambake with Brato Brewhouse + Kitchen!
Hop on a Boston Harbor City Cruises ferry downtown, and in less than 30 minutes you will have a front-row seat for one of Boston's best sunset views.
Enjoy Brato Brewhouse + Kitchen's take on a classic New England clambake, sip a drink, walk on the beach, enjoy lawn games, and let the ocean breeze and sunset transport you.
Your ticket includes:
A roundtrip cruise to Spectacle Island
Classic New England clambake including appetizer, main course, and dessert
Games and other self-guided activities
Stunning sunset views of the Boston Harbor and the skyline!
Menu:
Starter: New England Clam Chowder – Smoked Bacon, chive oil, buttermilk biscuit
Main Course: Lobster Clambake – Lobster, clams, chorizo, red bliss potatoes, corn, linguica, fresh Herbs, drawn Butter
Dessert: Farm Berries + Cream, garnished with graham cracker crumble & mint
Know before you go:
Advance registration is required – no walk ups accepted.
Drink tickets are available for purchase on the island
No refunds will be issued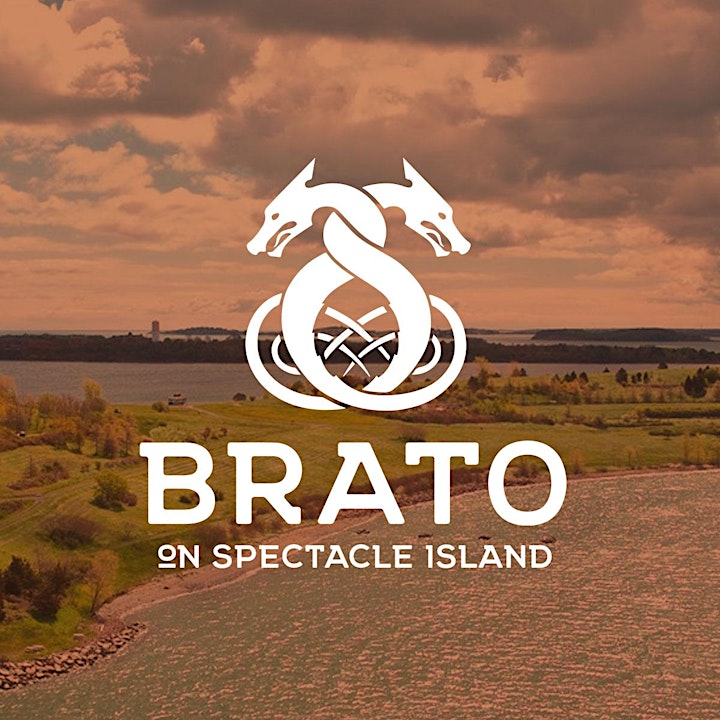 About Brato: Brato Brewhouse + Kitchen is an award-winning, Boston-based brewpub founded in 2019 by Alex and Jonathan, just a couple of guys who really love great food and beer.
Brato intends to become a cornerstone of the community, sourcing raw materials for their kitchen from local sustainable sources. Partnerships with local farms and fisheries will give Brato access to the fresh meats, dairy, produce, and seafood that make up the thoughtfully designed menu of creative hand-crafted dishes. Although hops and yeast may come from various regions around the world, Brato's fresh craft brews will frequently highlight local maltsters as they apply to specific beer recipes.
Brato on Spectacle Island is presented as part of the commemoration of the Boston Harbor Islands' 25th anniversary as a National Park and 50th anniversary as a State Park.