Edgar Allan Poe's Boston Harbor Islands Legend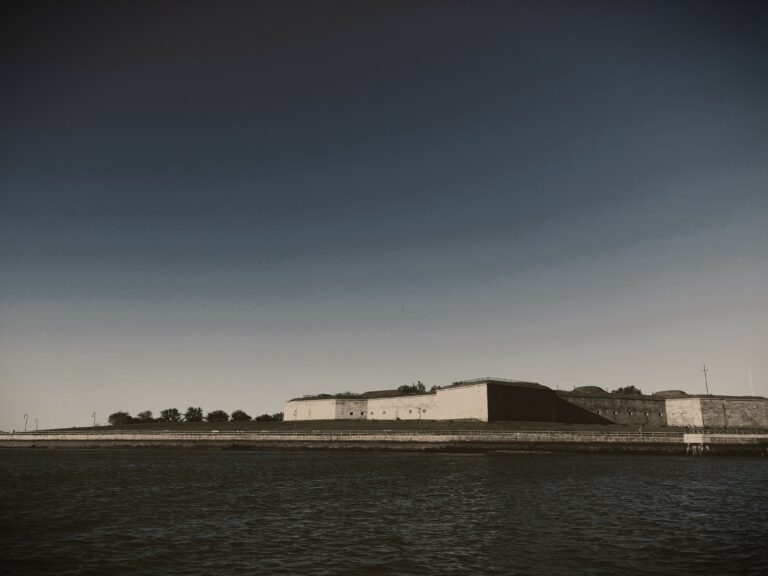 The month of October is a time well known for gathering by candlelight, sharing frightful legends and haunting ghost stories. Many are familiar with a master storyteller of this genre, native Bostonian Edgar Allan Poe. But what you may not be familiar with is how one of his most famous works came from an old legend belonging to the Boston Harbor Islands.  
In 1827, a desperate and broke 18-year-old Poe enlisted in the army. He was sent to Castle Island in Boston Harbor and stationed at Fort Independence—a military base of new construction, though the site had held some sort of fortification since 1634. It was from there that Poe published his first collection of poems—and it was there that he heard a remarkable tale. The story went that there were two lieutenants, Massie and Drane, whose heated argument over a card game spilled out into a full-on duel. Massie was killed in this confrontation, but his friends weren't going to let the feud end there. They conspired to get Drane drunk and, upon doing so, sealed him away in a vault inside the very fort where Poe was stationed, leaving him to die. 
The legend is inherently false: Lt. Drane was a real person and was very much alive when the famous writer heard the story of his alleged macabre demise. But it still inspired Poe, and he sought to immortalize the tale in his own works. If the story sounded somewhat familiar to you, then you've likely heard of "The Cask of Amontillado," in which a rivalry between two Italian winemakers leads to one of them sealing the other behind a brick wall in the niche of their wine cellar. The setting and characters may have been altered, but the spirit of the conflict harkens back to its origins on Castle Island. 
This is but one of several haunting tales whose telling traverse Boston Harbor like mist blanketing the water. Peddocks Island is home to ethereal piano music associated with the Lady in White; the Lady in Red is said to walk the shores of Long Island, searching for her lost husband; and the sister base to Fort Independence—Fort Warren on Georges Island—is haunted by the mournful whistles of the Lady in Black. [Authors Note: I do wonder why it is these vengeful spirits all happen to be women and color coordinated]. Of these, the Lady in Black is made most famous due to the faithful and dramatic recounting of her story by the Park Rangers who staff Georges Island every day throughout the summer. If there needs to be any excuse to visit the Boston Harbor Islands National and State Park, hearing such legends from these professional storytellers is as good as any.  
And who knows? While these stories are all said to be accounts of myth and legend, there might be some truth hidden in between the lines. After all, a 1905 renovation of Fort Independence on Castle Island led to the discovery of an abandoned casemate where a human skeleton wearing old military rags was chained to a wall…